In this edition of Demand-Side Spotlight, we're talking with Kara Henderson, Manager of Inventory Partnerships and Jake Simpson, Inventory Partner Manager at Viant's Adelphic DSP about the unstoppable rise of CTV and how demand-side players can make the most of this new programmatic paradigm.



---

Hi Kara and Jake, and thanks for taking the time to chat with us today. To kick us off, please give us a summary of the role Viant's Adelphic DSP plays in the programmatic industry.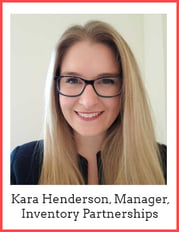 Viant's software Adelphic sits at the forefront of emerging formats and technologies in the programmatic space.
We are an omnichannel DSP with scalable solutions for CTV, LTV, DOOH, Display, Video, Native and Audio. We are focused on developing emerging formats and have been expanding our offerings around Audio and In-Game while continuing to advance our largest channel, CTV. Combine this with Viant's Household ID and Advanced Reporting suite, advertisers can flourish in the cookieless future across the ever-evolving programmatic landscape.
With streaming services more popular than ever following the pandemic, which CTV formats are media buyers most interested in? What are some other key shifts you've observed since the start of the pandemic?
Marketers are looking to break into high-impact and premium environments as more dollars move into CTV. Live sports, entertainment and premium AVOD platforms are in high demand as are unique interactive enhanced ad formats.
How are media buyers thinking about CTV? Is CTV their main focus or part of the overall strategy?
Increasingly, we are seeing CTV become a focus in buyers' advertising strategy. Every year, the cord-cutting phenomenon grows larger as people abandon their traditional linear cable subscription in favor of streaming services. As streaming platforms become the mainstay and eat up more market share, the advertising dollars have followed. CTV is emerging as a legitimate scalable alternative to the traditional linear buying.
Do you anticipate a flip from SVOD to AVOD as subscription fatigue sets in for streaming audiences?
In conjunction with the rise in streaming, more and more streaming formats are looking to expand their offering to include an AVOD business model. While the two models can certainly coexist, the revenue opportunities presented by AVOD are becoming too significant to ignore. Most notably, one of the world's largest streaming platforms, Netflix, has announced that it anticipates the addition of advertising near the end of 2022. Users who have become priced out and/or disinterested because of subscription fatigue will now have an option that better suits them. With one of the largest platforms in the space going ad-supported, we anticipate it is only a matter of time before most other platforms will follow suit.
With CTV being a cookieless channel, how is Viant's Adelphic DSP planning on reaching their target audiences? How are you solving for addressability in CTV? How are you solving for scale and sustainability?
DSP technology will need to be rooted in identity at scale, have integrated data and publisher relationships and identity resolution capabilities to ensure interoperable targeting and measurement across channels. Viant has been preparing for this moment for more than 10 years and has constructed our Viant Household ID to be workable amidst this ever-changing programmatic environment. Viant has taken meaningful steps to ensure the Viant Household ID is opt-in (or opt-out) for consumers, in traditional and emerging channels such as CTV, so they can enjoy better advertising experiences while publishers and media owners can be more intentional about which audiences see their campaigns.
Before we sign off, do you have any other thoughts on CTV, or comments on larger Viant initiatives, that BidSwitch partners should be aware of?
The server-side nature of CTV lends itself well to maturing the connection points between buyers and sellers in a privacy-safe/consented manner. We are looking forward to evolving and supporting these relationships for our advertisers and allowing true value to be established by removing some of the traditional targeting/measurement blockers of legacy television advertising.
If you're a supply partner looking to tap into premium CTV demand, or you're interested in other emerging formats, get in touch with your BidSwitch Account Manager or just contact the BidSwitch team now.