The technology we build here at BidSwitch spans the entire programmatic ecosystem, which means anti-fraud and buyer safeguarding have always been very important to us.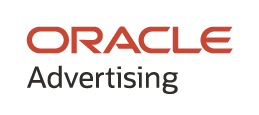 With that in mind, we're pleased to announce that BidSwitch and IPONWEB have collaborated to deliver pre- and post-bid invalid traffic (IVT) monitoring across the BidSwitch trading infrastructure with Oracle Advertising Bot Filtration.
This update replaces our existing proprietary anti-fraud systems – it's our goal to deliver an even higher standard of independently audited and MRC-accredited IVT detection and filtering for all of our buy-side partners.
What does this change mean for BidSwitch partners?
With this new update powered by Oracle Moat, BidSwitch partners will enjoy a more secure trading environment:
BidSwitch already filters out, on a pre-bid basis, any incoming supply that Oracle Moat has flagged as being invalid or originating from invalid sources. Pre-bid filtration is being applied to 100% of supply running through BidSwitch on all creative types and regions.

In November, BidSwitch applied post-bid monitoring to a random sampling of impressions throughout our infrastructure which will help us detect and measure any invalid traffic that might evade the pre-bid monitoring system. At launch, post-bid monitoring will be applied to Display and Native formats, with Video monitoring expected to be supported in 2022.

Based on early indicators, we don't expect to see any significant change in terms of traffic volumes as a result of this update.

Once Oracle Moat is fully operational across the BidSwitch ecosystem, we will deprecate our proprietary Impression Anomaly detection service.
"Access to up-to-date, market-leading intelligence on invalid traffic is crucial for helping marketers and media professionals reduce losses due to ad fraud," said Mark Kopera, head of product, Moat for Oracle Advertising. "Oracle Moat's pre- and post-bid IVT monitoring capabilities via Oracle Advertising Bot Filtration enable IPONWEB clients to provide trustworthy analytics, while also protecting the quality of inventory and revenue potential."
If you'd like to know more about our collaboration with Oracle Moat, or how the update will improve your experience as a BidSwitch partner, please talk to your account manager.