In today's Supply-Side Spotlight, we're spending some time with Alex Ratajczyk, Vice President, Demand at 33Across, an organization dedicated to delivering addressable infrastructure across the open web with its unique cookieless identity solution, Lexicon.
---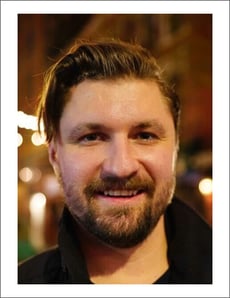 #1: Hi Alex, and thanks for taking the time to talk to us today. Let's begin with a quick summary of the role 33Across plays in the digital advertising ecosystem.
33Across makes the programmatic advertising ecosystem work without cookies, across supply-side platforms, demand-side platforms, publishers, data companies, agencies, and everything in between. Leading global advertisers, platforms, and publishers rely on 33Across to move past cookies and reach consumers in a simple, fair, and transparent manner.
#2: With ever-increasing regulation and privacy-focused consumer initiatives, unaddressable inventory is becoming far more prevalent. How is 33Across tackling this concern for DSPs and media buyers?
Lexicon supports US Privacy/CCPA Consent Management Module as well as GDPR TCF Consent Management Module support. In addition to policy level compliance, Lexicon honors and supports consumer privacy preferences and will only store data if a user has not used any of these tools to opt-out of data collection. Once an opt-out occurs, Lexicon extends the opt-out to all partners.
#3: Demand partners are understandably concerned with match rate when it comes to cookieless addressability. How is 33Across and Lexicon working to solve this?
33Across has created an addressable infrastructure with Lexicon from over 15 years of experience as a programmatic platform and having a global footprint on 800,000 websites. From these deep learnings, Lexicon averages 80% match rates on non-cookied browsers (e.g. Safari, Firefox, cookieless Chrome) for DSPs and SSPs. This allows buyers to have a more scalable cookieless solution they can lean on – even with targeting tactics in place.
#4: Media buyers have become used to leaving a certain amount of inventory on the table following browsers like Firefox and Safari going cookieless. How does Lexicon flip this dynamic and what does the unaddressable opportunity really look like?
Focusing only on Chrome inventory is like ordering a whole pizza and only seeing 4 slices when you open the box (pro-tip: it's a good rule of thumb to give your customers 100% of their order).
With our identity resolution technology, Lexicon, we strive to deliver nearly 100% of the ecosystem. Lexicon has helped many of our partners to quickly gain new customers and drive performance. Targeting cookieless audiences today makes the post-cookie world feel less daunting.
#5: What are some of the most impactful results you've seen with Lexicon on core metrics like match rate, CPM, and Share-Of-Voice?
Since Lexicon gives partners the opportunity to reach under-targeted audiences, our partners are seeing high performance and efficiency.
Lexicon's immediate effect on demand includes:
Average match rates of 80%

50% lower CPMs

2X share of voice
#6: How has your partnership with BidSwitch helped your clients maximize their results?
Our partnership with Bidswitch allows DSPs to quickly see the benefits of addressability in a cookieless world. Given Bidswitch's strength in infrastructure technology, we're able to launch and showcase positive uplift all within 24 hrs of activation.
A big thanks to Alex for chatting to us today. If you'd like to take the next step and start addressing the unaddressable with 33Across and Lexicon, you can connect today via the BidSwitch user interface. If you have any questions, just reach out to your platform representative or contact the team now.