In this edition of Supply-Side Spotlight, we're joined by Erika Longoria, VP, Demand Partnerships at Outbrain, to explore the company's journey through the ever-changing digital advertising landscape and the strategic moves propelling its growth, including the launch of its new product, Onyx.



---

1.) Hi Erika! Thanks for taking some time to chat with us today. Let's begin with a quick summary of Outbrain's history and role in the digital advertising space.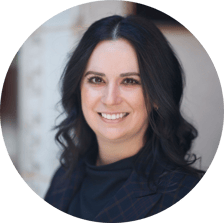 Outbrain was founded in 2006 to solve the problem publishers had in replicating the print experience of turning a page into discovering the next article or product on the web. It has now become a $1 billion dollar business by partnering with the world's leading publishers to recommend the editorial and paid experiences people are primed to engage with. Through that business, we own and operate one of the largest canvases of code-on-page, exclusive inventory on the open web.
The backbone of our offering has always been our unique technology: We built our algorithm to predict the moments people take action—leveraging 15+ years of data around how context, interest, and countless other factors forecast intent. Now, we're evolving our business with a new sub-brand and product offering called Onyx by Outbrain™, signaling an evolution of our company portfolio with our expansion up the funnel.
2.) As one of the leading advertising platforms, how have you seen the industry evolve over the years and what are some of the things you're most excited about going forward?
Automation has become an increasingly important part of advertising, where it's used to make decisions—with guidance—and optimize experiences. It's driven trust to platforms like ours because advertisers are putting their campaigns in the hands of platforms. That said, the industry is making even further gains when it comes to technological advancements, making it an exciting time going forward.
For example, AI has been a recent point of interest thanks to advances like ChatGPT. These breakthroughs are happening across all industries, including digital advertising and publishing, with new tools allowing for massive ad creation, smarter prediction algorithms to serve the most relevant content, cost reductions, and more.
There's also been a significant shift in the media industry towards attention measurement. With countless advertisers competing for users' attention, it becomes vital for brands and publishers to craft distinctive digital experiences that go beyond views and impressions, and focus again on what is at the heart of advertising: engagement.
3.) We all know what a scarce commodity consumer attention is becoming in today's digital world, so how is Outbrain designing solutions which help advertisers solve for this?
That is exactly why we launched Onyx by Outbrain™, a new branding platform designed to maximize business impact of awareness and consideration campaigns. Onyx runs exclusively within dedicated, in-article environments across Outbrain's premium publisher partners. Onyx uses the powerful trifecta of Environment, Experience, and Technology to maximize user attention from every campaign:
First with environment, we've worked with our publisher partners to create new in-article ad placements that deliver high attention moments where ads stay longer on screen. Onyx ads run exclusively in these moments so that your ad is not only viewed, but actually gets the attention it deserves.
In terms of experience, we've created exciting new creative formats for video and high-impact display, where ads serve more as experiences, giving users the ability to pay attention and engage more directly.
These, combined with our heritage of engagement and performance through code-on-page insights, give us the two most valuable data signals that contribute to attention: context and interest. That data is also what informs our core technology—an AI-powered prediction engine that ingests over 1 billion signals per minute—to predict moments of high attention across the Onyx environment.
4.) You've partnered with Adelaide to offer advertisers a new way to measure success via attention metrics. How do these translate to real-world outcomes for marketers?
Research shows a direct correlation between attention and business outcomes throughout the funnel. So instead of acquiring media based solely on impressions or reach, marketers can make purchases by gauging the attention generated by an ad campaign. Attention metrics go beyond the impression to provide a transparent and privacy-conscious method to accurately assess the quality and effectiveness of media.
We launched Onyx in partnership with Adelaide to help brands and agencies make more confident investment decisions, fine-tune their media strategies, and achieve better brand outcomes thanks to attention measurement. Adelaide provides an attention unit score, ranking from 1 to 100, to each placement where the higher the rating, the more likely that placement is to drive outcomes. Initial findings show that Onyx units outperform Adelaide's benchmarks for display and rich media formats across all device types by 26%. Onyx units also scored 53% higher than standard mobile banners and exceeded mobile-rich media formats by 20.1%.
5.) Switching gears a little, we can't ignore the imminent third-party cookie deprecation planned for 2024. How is the team at Outbrain preparing for this paradigm shift?
Our platform has been powered by a data collection system that constantly gathers input signals to deliver results while maintaining the highest standards of data protection and security. As a result, all the data we utilize are in full compliance with privacy laws to deliver effective outcomes.
Outbrain's engine surfaces data derived from context and reading preferences (e.g. advanced contextual signals, user activity and interest data, campaign performance data) to make powerful AI-driven predictions and produce business results that maximize user, advertiser, and publisher satisfaction. This is thanks to having the largest network of exclusive direct publisher relationships, with first-party insights that give our engine the ability to process more than 1 billion of these data signals per minute, and maximize revenue and the user experience in all environments.
If your demand customers want to drive attention with premium, highly viewable video and high-impact display inventory, connect to Outbrain today via BidSwitch or reach out to your Outbrain representative to learn more about Onyx.