BidSwitch has been in operation since 2013, but despite its longevity and global reach, it's still viewed as something of an enigma within the programmatic industry. That's because it occupies a unique position in the ecosystem. In this article, we'll explain exactly what BidSwitch is and the role it plays in the digital advertising ecosystem.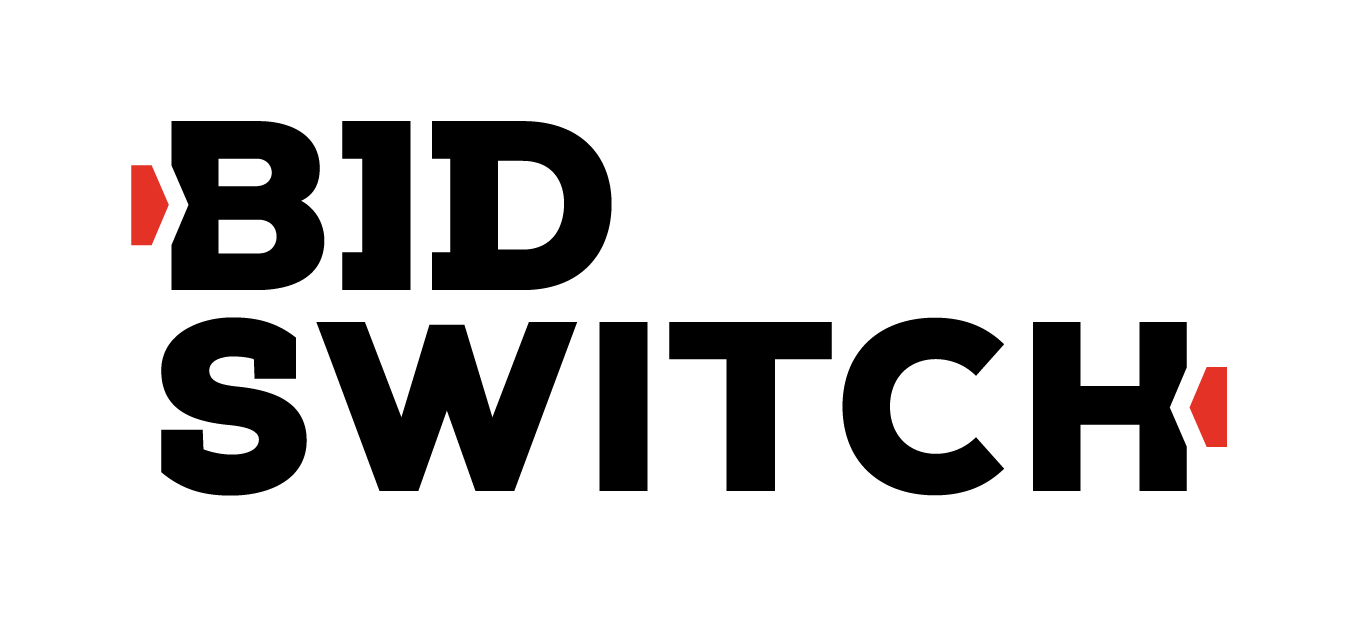 At its core, BidSwitch provides technology and services which link DSPs and SSPs via a single integration—allowing them to connect and trade with multiple partners in the most efficient way possible.
In the beginning…
To show why this is both important and unique, a recap of how BidSwitch came into being helps to add context.

The typical integration process that enables a DSP and an SSP to start trading together is complex and requires significant amounts of effort, such as partner applications, vetting and approvals, contract negotiations, compatibility assessments, and payment arrangements. All of that has to happen before getting to the actual technical work.

Despite this complexity, in the early days of programmatic, the fact that there were only a small number of players in the market meant the process was relatively manageable. As supply and demand platforms came online, securing the integrations required to initiate trading was fairly quick and straightforward. There was also the added incentive that each platform tended to bring something new (formats, regions, demand, etc.) to the ecosystem, and accessing these required integration to take place.

However, the explosion of platforms as the ecosystem grew exponentially made it impossible to secure or manage connections between all of them. At the same time, innovations such as header bidding made it relatively easy for multiple SSPs to access the same inventory from the same publishers. Securing a DSP connection became increasingly dependent on an SSP providing unique supply, because listening to the same inventory from several partners increased costs for DSPs without a correlating uptick in monetization opportunities.

These challenges filtered down through the industry. BidSwitch's parent company IPONWEB (now owned by Criteo), for example, experienced issues when building custom SSP and DSP platforms for its partners—namely that these partners were struggling to get integrations with other trading platforms quickly, which made it difficult to scale their operations.

IPONWEB responded by building BidSwitch to provide an infrastructure layer that enabled one platform to connect—through one single integration and one contract—to all the other platforms that were already integrated to BidSwitch, making it possible for new platforms to start trading almost immediately.
The benefits of connecting via BidSwitch
BidSwitch works with the biggest DSPs and SSPs around the world, facilitating around 3000 trading partnerships, and processing about 1.5 trillion bid requests every day. One contract and one integration with BidSwitch connects its 300+ DSP and SSP partners with this global network of players.

In addition to the scalability this offers, significant service value is derived because the technical burden of securing, executing, and managing multiple integrations—a manually intensive engineering task that absorbs resources that could be used for higher-value activities—is reduced.

Through the single integration, DSPs have access to more than 140 SSPs, across all locations and formats; operational efficiencies are enabled because BidSwitch pays and manages all the commercial relationships with SSPs accessed through the platform. This includes reconciliations, discrepancy management, invalid traffic (IVT) detection and adjustments and industry-driven changes to trading policies.

DSPs can consolidate supply partners to reduce technical and operational overheads. In addition, they can 'test' new suppliers before considering them for a direct integration.

Working through BidSwitch also allows for trading between partners that are not technically compatible due to different protocol versions. BidSwitch takes a request from a partner in the protocol they are using but distributes it to other players in the protocol in which they work. In other words, maintaining trading activity is not dependent on all parties upgrading to the latest specifications.

Accurate and efficient traffic optimization is another key feature of a BidSwitch integration. Via its SmartSwitch and Targeting Groups options, the platform only sends DSPs the most relevant inventory, on which they are likely to bid and win, meaning they can meet their campaign buying (and supply) needs with as little processing, listening burden and cost as possible. SmartSwitch is an intelligent traffic routing system that uses machine learning to deliver bid requests based on individual DSP buying patterns and Targeting Groups are a set of traffic filtering rules that DSPs can use to tell BidSwitch what inventory they want to receive—more on these in future blog posts.

BidSwitch buyers have access to bid shading tools such as True Price which reduces a DSP's bid without impacting its ability to win an auction, allowing it to save between 10 and 30% on media costs. Other tools include Deals Center, which streamlines and simplifies a DSP's deals trading across all its SSP connections, from reporting back to connected SSPs on the status of all one-to-one deals with them, to activating one-to-many deals that meet specific supply needs.

On the supply side, SSPs see similar benefits—access to over 130 DSPs, simplified contracting, integration and payment flows, and reduced processing costs resulting from sending only one request to BidSwitch for all DSP connections. In addition, deals tools help their deals get discovered and activated more easily by buyers, while robust reporting helps SSPs benchmark their trading health against their peer set, find new demand partners, monitor certain trading connections, and troubleshoot deals activities.
Solving industry issues
Because BidSwitch works with nearly 300 global RTB-enabled platforms, and processes nearly the entire programmatic bidstream, it is uniquely positioned to understand and address many of the industry-wide problems that affect all DSPs and SSPs.

This includes the focus on alternative ID solutions. As new options start to be seen in the bidstream, BidSwitch is looking to solve problems around identity resolution. Similarly, as programmatic grapples with standardizing measurement, particularly as new formats enter the mix, BidSwitch has a pivotal role to play.

BidSwitch is proud of its solid reputation for making things work better. For example, it tackled the issue of bid shading (outlined above) as the industry's focus moved from second to first-price auction mechanics, thereby helping to prevent DSPs overspending on inventory. Meanwhile, its Deal Sync feature reduces the opportunity and need for manual intervention—which is time-consuming and increases room for error—in the deals trading process.

In addition, with attention increasingly focused on tackling the climate crisis, BidSwitch is actively committed to a more sustainable future. As well as taking proactive steps to calculate, report, and reduce its own CO2 footprint, its advanced traffic shaping capabilities (available through SmartSwitch and Targeting Groups), along with optimized bid distribution, also minimize 'bidstream waste' for partners—thereby cutting down on the processing power required for effective media trading.
A solution for all sides
Very simply, BidSwitch takes away the technical and operational headaches of programmatic media trading for all the platform players involved, allowing each to focus on their own points of differentiation; in the process, it enables scale on a global basis.

By providing a unique and compelling proposition for all programmatic players, BidSwitch benefits the industry as a whole.
Want to learn more about how BidSwitch could help connect your business to a world of opportunity? Get in touch with our team today.