In today's Supply-Side Spotlight, we're talking to Josh Solomon, Co-Founder of Luna Media, a supply platform designed to help brand advertisers, agencies, and mobile apps reach their marketing objectives while enabling unique revenue opportunities for publishers across mobile, web, and CTV.
---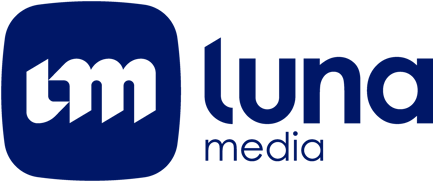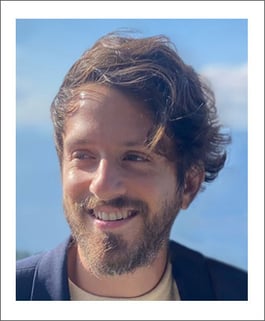 1.) Hi Josh, and thanks for taking the time to chat with us today. Let's begin with a quick summary of your company's role in the digital advertising space.
Luna Media's proprietary technology and standalone publisher placements are integrated across omnichannel publishers, providing cutting-edge monetization and user experience solutions.
We're consistently ranked in Pixalate's top 5 Mobile SSPs but our business is well rounded, supporting web and TV publishing businesses as well. That speaks to the scale of Luna Media as a whole.
Our advertising partners, whether they are DSPs, brand advertisers or agencies, have complete flexibility when it comes to tailoring the bidstream in order to achieve a wide range of performance-based objectives.
2.) Video advertising has seen huge growth in recent years, with CTV a particular area of focus for brands and advertisers. What trends is Luna seeing in the CTV space, and how do they differ from trends across in-app and web advertising?
Luna Media has always had a major focus in video, and while our initial focus was in mobile advertising, we've found that our advertising partners have become increasingly interested in our CTV offering. This makes a lot of sense. TV viewers are highly engaged and when it comes to hitting engagement-based KPIs, CTV is where we see the highest performance. The screen is bigger and the audience is typically more focused.
However, there are unique challenges for advertising effectively on connected televisions. For starters, the premium TV brands that everyone knows and that advertisers want to be associated with are limited. There is only so much inventory available and it is in high demand. The long tail of CTV publishers presents the challenge of distinguishing what is real and brand safe and what isn't. We don't see the same amount of bad actors in web based advertising as we do in CTV, and for this reason, it becomes extremely important to choose the right partners when it comes to ensuring a brand-safe environment.
3.) Brand safety is always a hot topic for advertisers, especially for burgeoning sectors like CTV and in-app. How is Luna Media working to deliver brand-suitable placements for brand advertisers across your ecosystem?
Luna Media has a fine-tuned system for ensuring a brand-safe environment for our advertising partners.
This includes MRC-accredited technology partners, who help us scan 100% of our inventory on both a pre-bid and post-bid level. In addition to this, there are many manual checks that our inventory quality team undergoes which can help determine whether businesses are real and if their owned and operated apps have real traffic.
We are also grateful for our network of premium programmatic partners who are in the same boat as us. We frequently consult each other on the trustworthiness of various CTV businesses. Chances are, if one of our partners had a bad experience with a CTV business, it is a risk to our business and to the business of our advertising partners, as well.
4.) For both the demand and supply side, digital advertising is a global enterprise—how is Luna Media investing in markets outside of the US to enable audience reach on a worldwide scale?
Luna Media has always had a big business in the US, working with premium US based publishers. What we noticed, particularly true in the gaming space, is that by providing strong demand in the USA, we were able to provide valuable revenue for a region that represents about 75% of a publisher's inventory.
These gaming applications typically have at least 25% of their audiences from outside the USA, and it is challenging for a USA-based publisher to monetize them. We have active agency sales in Latin America to help provide value in some of those regions which are inherently harder to monetize. Over time, we found that our advertising partners, especially our premium brand advertisers, have been happy to explore other devices, in addition to in-app advertising. This has led to a large omnichannel operation that helps our web-based and TV-based publishers in Latin America.
5.) You've talked in the past about your dedication to user experience across publisher properties. Could you share an example of the ways that Luna Media enables publishers to deliver value to consumers and, by extension, to advertisers?
When you are part of a business that works closely with digital publishers, there are various ways to bring forward solutions that help their businesses. Monetization is critical for the survival of most digital publishers. However, oftentimes the products that bring our team the most joy to conceptualize and bring to market live somewhere outside of the world of monetization.
For example, we built a tool that helps publishers that have great written content turn that content into human-sounding audio. It is pretty amazing what this technology can do. Using our Luna Speak technology, it is virtually impossible to tell that it is actually not a human orating the content. On the back end, our platform allows publishers to dig deep into the analytics of who is listening, for how long, and to what content. In addition, our publishers can create playlists (both manual and automated) and push any piece of content to their podcasting platform of choice.
We ran a case study with a top 3 publisher in Mexico and found that after 3 months of using Luna Speak, the publisher had over five hundred thousand unique listeners. Think about that for a second. That is five hundred thousand individuals who are engaging with their content in a way that was previously unavailable to them. That's a powerful story.
A big thank you to Josh for chatting to us today. If you'd like to get started with Luna Media, you can connect today via the BidSwitch user interface. If you have any questions, just reach out to your platform representative or contact the team now.